Woodrow Manning Taylor
Woodrow "Woody" Taylor was the forty-second vice president of North Carolina State University Student Government. Prior to serving as vice president, Taylor served as secretary of the Student Government. During this period, Student Government invested much of its time fighting an administrative proposal to change the name of NC State College to the University of North Carolina at Raleigh. The proposal was vehemently opposed by students, who staged protests along Hillsborough Street. The 1962-1963 school year was also marked by the Cuban Missile Crisis. Campus fallout shelters were assigned to all NC State students. One such shelter was located under Nelson Hall. The building has since been renovated and no longer includes a fallout shelter.
Images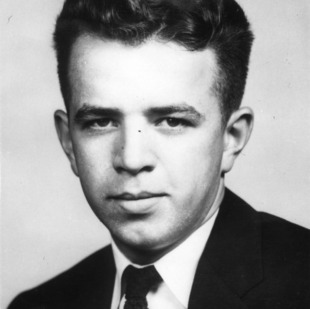 Years at State
Student Body Vice President, 1962-1963
Accomplishments
During Taylor's vice-presidential term, Student Government spoke out against a proposed name change to the University of North Carolina at Raleigh. Instead, they supported changing the name to the "North Carolina State University of the University of North Carolina."
In 1962, Taylor was the recipient of the 4-H Club's Smith Douglass Scholarship.
Citations
Technician (16 January 1963)