Thomas Hendrickson
Students looked forward to a less controversial year in Student Government with the election of Thomas Hendrickson. Hendrickson supported student communication with Student Government saying, "I encourage anyone who has any problems or suggestions to come up to my office and voice them." His previous experience as a Chancellor's Aide possibly contributed to his confidence when working with University administrators. Hendrickson introduced many beneficial programs as president, including a program that changed the structure of faculty and course evaluations.
Tom Hendrickson graduated from State in 1979 with a Bachelor's of Science degree in animal science. He later received his J.D. from Wake Forest University.
Images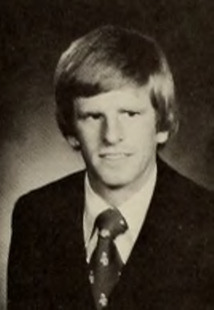 Years at State
Student Body President, 1978-1979
Accomplishments
With the aid of the Athletic Council, Hendrickson established a trust fund for club sports. The fund allowed representatives from sports such as ice hockey to receive much needed financial assistance.
Hendrickson represented students' interests when he supported legislation that allowed beer and wine sales on college campuses at the NC Association of Student Governments Conference. Additionally, Student Government opened an information booth in the Student Center for students to air campus complaints and ask questions. Student Government began accepting student signatures on their petition that called for the legalization of college alcohol sales at the booth's opening.
Hendrickson, accompanied by several dozen students, protested a proposed 10 percent tuition increase at the NC General Assembly. Fortunately, the legislation concerning the tuition increase died.
Forty thousand people attended performances from Boston, Van Halen, and others at an outdoor concert in June 1979. Hendrickson was influential in arranging the concert, which took two years to plan.
Citations
Technician (5 April 1978, 20 November 1978)
Weisbecker, Lee. "Hendrickson quits North State Bank's board of directors." Triangle Business Journal. 4 March 2010. Accessed 13 August 2010.