Stephen G. Rea
A native of Goldsboro, NC, Stephen G. Rea ("Steve") was a student at North Carolina State University during the 1970s and 1980s. He majored in Mechanical Engineering, and he received his BS in 1980 and MS in 1987. While at NC State, Rea played on the soccer team. He was a letterman in his Sophomore, Junior, and Senior years, and he was All Academic ACC in his Junior and Senior years. He served as Student Body Treasurer in Student Government during the 1980-1981 academic year. He also headed the student chapter of the American Society of Mechanical Engineers (ASME). He was made a member of the Golden Chain Society, the highest honor bestowed upon rising seniors, with only 12 recipients selected each year.
Images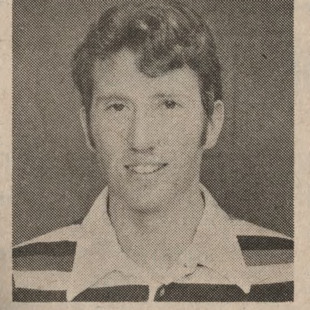 Accomplishments
During his senior year, Steve Rea was Section Chair of the student chapter of the American Society of Mechanical Engineers. He worked to get more student participation in the organization. Also, he helped organize internships in Washington, DC, and encouraged more interaction with senior sections of the society.
During Steve Rea's term as Student Body Treasurer, fee increases were an important issue that he helped address. In addition, he helped set up a program to deter vandalism on campus. He set up measures for energy conservation on campus. Accountability was an important quality to Rea and others in Student Government.
Currently
After leaving NC State, Rea worked for Carolina Power & Light. He then worked more than 25 years for Heyward Incorporated in various roles as an officer of the company, including Chief Financial Officer, Corporate Secretary, Executive Vice President, and Senior Vice President for Power Capital Sales. He continued to be active in ASME. He was also in the Army National Guard, and he was recognized as First in Class Academically in the 1986 graduating class. Governor Jim Hunt bestowed the Order of the Long Leaf Pine (the highest honor awarded by North Carolina governors to the state's citizens) on Rea for his passion for promoting the North Carolina Power Industry.