Shannon Stewart Carson
Shannon Carson once claimed that the greatest responsibility of the student body president is "to represent the affairs of all students in relative issues on campus and in the state." As a Caldwell Fellow, Carson had previous experience serving the campus and community. Carson was initially eliminated from the runoff presidential election, however, following an appeal to the Judicial Board, his name was added to the ballot. Carson won the election with a platform that focused on developing unity among campus organization.
During Carson's term, Governor James Hunt transferred approximately 355 acres from the Dorothea Dix Hospital to NC State. North Carolina officials estimated the land value at $350 million. Part of the transferred land now houses NC State's Centennial Campus.
Carson graduated from NC State in 1985 with a Bachelor of Science degree in biology and a pre-med concentration. He graduated from the University of North Carolina at Chapel Hill School of Medicine in 1989.
Images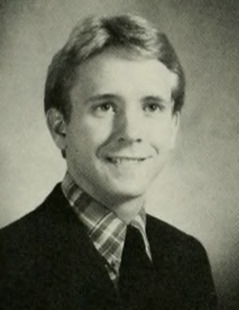 Years at State
Student Body President, 1984-1985
Accomplishments
In the wake of changes in state legislation that increased the drinking age, Carson encouraged Student Government to adopt new alcohol guidelines for parties and events sponsored by campus organizations where alcohol was served. Carson claimed, By adopting uniform guidelines, we are trying to show sufficient effort on the parts of party sponsors to obey the laws in order to avoid arrest at parties where minors obtain alcohol."
Students opposed the proposed rent for the newly renovated Watauga Hall. The university converted Watauga Hall from offices to graduate student housing. Carson met with university administrators and discussed the rent. He proposed alternatives methods to fund the renovations and decrease the cost for graduate students.
After campus administrators announced that rock concerts would no longer be held in Reynolds Coliseum due to the lack of student participation, Carson introduced a proposal that suggested administrators utilize student input in the selection of concerts.
Currently
Dr. Shannon Carson is now an assistant professor at UNC-CH in the Department of Medicine. He is Board Certified in critical care medicine, internal medicine, and pulmonary medicine. Carson serves as the director of the Pulmonary and Critical Care Training program at the UNC School of Medicine.
Citations
Technician (26 March 1984, 6 April 1985)
Li, Anqi."Q&A With Caldwell Alumnus Dr. Shannon Carson '85." 2010. [Online]. Accessed 19 July 2010.
"Physician Profile." 2010. [Online]. Accessed 19 July 2010.