Ronald Eugene Spivey
The Honorable Ronald E. Spivey attended North Carolina State University from 1978 until 1982, and during this time he was a member of Student Government, originally as a student senator. In 1980-1981 he was Student Senate President, and in 1981-1982 he was Student Body President.
In 1981, he declared that the Student Body President "must be an active and enthusiastic leader." He sought to demonstrate his leadership skills and new ideas through his ambitious campaign platform, which focused on extending the supply store snack bar hours, improved communications with students, extension of gym hours, and crime prevention programs. According to Spivey, the benefits of holding a Student Government office were extensive and included, "exposure to many people whom I would have never met otherwise-the Board of Trustees and the UNC Board of Governors."
In addition to his service in Student Government, Spivey also served as president of the Humanities and Social Sciences school council. He graduated from NC State in 1982 with a Bachelor of Arts degree in political science.
Images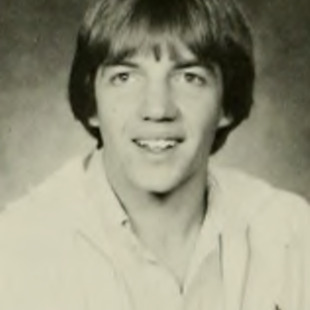 Years at State
Student Senate President, 1980-1981
Student Body President, 1981-1982
Accomplishments
During his term as Student Body President, Spivey created a new program called the Six Pack, a group of six students to serve as Student Government assistants. The Six Pack consisted of freshmen and transfer students. The program allowed new students opportunities to meet people and get to know campus.
Among other accomplishments, Spivey met with the director of physical education to request extended gym hours. Officials extended hours from 9:00 to 11:00 PM. In addition, he met with Student Affairs administrators to get an extension to snack bar hours. He also worked with Public Safety to get more bluelight phones placed around campus.
As a representative of the Association of Student Body Presidents for the UNC System, he went before the North Carolina Utilities Commission advocating a lower electric rate hike, because any increase would be passed along to students through higher tuition.
Currently
The Honorable Ronald Spivey received his J.D. from Wake Forest University in 1985. He served as a North Carolina District Court judge in Forsyth County from 1994 to 2001. From 2001 until 2014, he was a North Carolina Superior Court judge in Winston-Salem. He has also served as a member of the North Carolina Domestic Violence Commission, the Governor's Crime Commission, and Stop Child Abuse Now.
Citations
Technician (23 March 1981, 7 February 1982, 3 March 1982)
Suzanne Purrington, "Friends of the Library News-President's Column," NCSU Libraries Focus Online, 25 no. 1 (Fall 2004). Accessed 11 November 2010.