Robert T. Zimmer
Robert Zimmer approached his campaign for the student body presidency in a unique manner. His platform consisted of two categories: promises and things he would try to complete. Zimmer promised to represent students on committees and to implement a football busing system. He stated he would try to repeal the plus/minus grading system. He was unsuccessful in eliminating the grading system, however he fulfilled his many promises.
One of Zimmer's greatest accomplishments was his campaign to support the student body president's voting seat in the Student Media Authority. Student Senator Keith Crawford proposed the SBP be removed from the SMA due to a perceived conflict of interest. In an article to the Technician, Zimmer cited Student Government's funding of student media as a reason for the need of the presiden's vote. The Student Senate agreed, allowing the SBP to keep a voting seat in the SMA.
During Zimmer's term, in September 1996, Hurricane Fran made its way through North Carolina and devastated Raleigh neighborhoods. Wind speeds exceeded an estimated 80 M.P.H. Residents in Avent Ferry went without electricity for three days and students in fraternity houses went without power for one week. Students in the Park Scholarship program helped remove fallen trees and debris from several Raleigh houses.
In 1997, Zimmer was a recipient of the College of Engineering's Outstanding Senior Award. Zimmer was a Leader of the Pack finalist and a member of many honor societies including the Order of St. Patrick. Zimmer graduated from NC State in 1997 with a Bachelor of Science degree in electrical engineering.
Images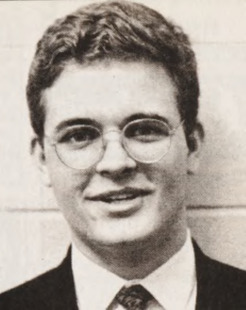 Years at State
Student Body President, 1996-1997
Accomplishments
Zimmer reserved three buses to transport students to and from Carter-Finley Stadium, fulfilling his campaign promise. Zimmer stated, "This is good for students because they will not have to worry about parking and they get door-to-door service. It will also help relieve traffic congestion."
Zimmer appointed students to the Registration, Records and Calendar Committee in response to the UNC Board of Governor's addition of six days to the academic year. Students feared the administration would eliminate spring break in an effort to adhere to the new calendar requirements. Zimmer stated, "Part of the rationale is that putting students on committees brings new perspectives. I personally enjoy spring break . . . I'd like to see it left on the calendar."
In his last act as president, Zimmer vetoed the Student Senate resolution that decried the Centennial Arena's construction. Zimmer defended his decision stating that students did not know enough about the proposal to make an informed decision.
Citations
Technician (29 March 1996, 4 September 1996, 24 September 1996, 27 September 1996)
"Outstanding Senior Awards Presented at Engineers' Council Annual Banquet." (1997) Accessed 30 August 2010.