Robert Johnson, Jr.
According to Bobby Johnson, a student body president must have three characteristics: vision, strength, and experience. Johnson earned experience while serving as Student Government treasurer from 1993-1994 and through his activities with various student organizations. This experience helped guide his actions as student body president. Johnson created programs such as the Student Savings Card and he encouraged University officials to allow students access to grade distributions. His strength allowed him to overcome criticisms stemming from his service as treasurer. Johnson faced criticisms following an audit of Student Government that revealed Johnson underpaid the student body president while he was treasurer and that he signed his own checks. Student Government determined Johnson broke no rules by issuing his own checks and the pay discrepancy was determined to be a clerical error. Despite these findings, the Technician publicly questioned his abilities to serve as president. However, Johnson proved to be a capable and successful president.
Johnson's term marked the first year that freshmen who entered the University in the fall had plus/minus grades recorded. Prior to 1994, student records did not contain plus/minus grades. In other campus news, in February 1995, the Lesbian and Gay Student Union held a barefoot rally on the Brickyard to protest hateful graffiti in the Free Expression Tunnel. Between 30 and 50 students attended the rally while approximately 200 people observed.
Johnson graduated from NC State in 1995 with a Bachelor of Science degree in engineering.
Images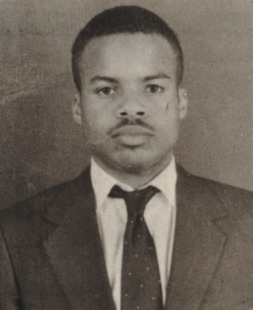 Years at State
Student Body President, 1994-1995
Accomplishments
Johnson supported the creation of a free Student Savings Card. The card allowed students to receive discounts at local restaurants such as Subway and Wendy's.
Under Johnson's leadership, Student Government began a program to bus students to home games at Carter-Finley Stadium. In November 1994, the program kicked off and bused students to the NC State-Duke football game. Additionally, Johnson and Student Government encouraged University administrators to allow students to access grade distributions online. Students enjoyed the grade distributions and used them as a tool to evaluate prospective professors.
Citations
Technician (20 March 1995, 25 March 1994, 6 April 1994)