Rajesh Mirchandani
Raj Mirchandani sought to demonstrate to students that he could fulfill his campaign promises while he was still campaigning for student body president. Mirchandani approached Hillsborough Street merchant Pizza Hut to show his support for revitalizing Hillsborough St., one of Mirchandani's many campaign promises. Pizza Hut provided Mirchandani with coupons to distribute with his campaign materials. While students embraced his efforts, the Elections Board asked Mirchandani to discontinue dispersing coupons. In addition to his promise to support Hillsborough Street revitalization projects, Mirchandani also promised to lobby "to fight unjustified tuition increases" and to improve the campus "social atmosphere." Mirchandani won the presidential election by almost 700 votes.
During his presidency, Mirchandani encouraged students to fight tuition increases; he worked towards the creation of an endowment for need-based scholarships and was successful in asking Hillsborough Street merchants to keep their businesses open longer. The Technician did not support Mirchandani's efforts for reelection in spring 2000 calling Mirchandani's administration unsuccessful. Mirchandani responded in an article entitled "A look back: setting things straight" in which he highlighted his administration's many successful programs. Mirchandani lost his campaign for reelection by almost 270 votes.
Raj Mirchandani graduated from NC State in 2001 with a Bachelor of Arts degree in political science.
Images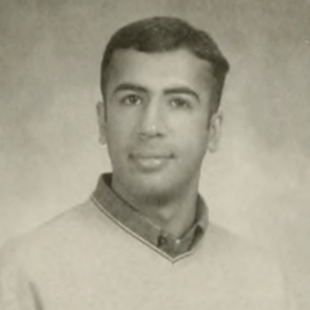 Years at State
Student Body President, 1999-2000
Accomplishments
During the summer following his election, Raj Mirchandani assembled Student Government representatives to fight the NC General Assembly's proposed $500 tuition surcharge. The Assembly passed the budget without the surcharge provisions.
Mirchandani gathered information on students' interests in his proposed plan for a late-night bus system. His efforts led to the establishment of the Werewolf. The Werewolf, originally implemented on a trial basis, was later adopted as a late-night busing system. Mirchandani stated, "The purpose of this project is to make sure students can get across campus safely after hours."
In September 1999, Mirchandani held a public forum to hear student responses concerning the Student Senate's decision to allocate $4,000 for Delta Sigma Phi's annual Lawn Party. Following the forum, Mirchandani vetoed the Senate's bill.
Mirchandani opposed a proposed campus tuition increase. Questioning Chancellor Fox's logic of raising tuition to fund student financial aid, Mirchandani voted against the Board of Trustee's $300 tuition increase.
Currently
Raj Mirchandani currently owns Bedazzled Bridal and Formal in Gastonia and Hickory, North Carolina.
Citations
Technician (22 March 1999, 25 March 1999, 5 April 1999, 25 August 1999, 29 March 2000, 27 April 2000)