Mark K. Wilson, Jr.
Chattanooga, TN, native Mark K. Wilson served as the twelfth Student Body President. He was popular on campus, and voted "Best All-Around" by the senior class.
Images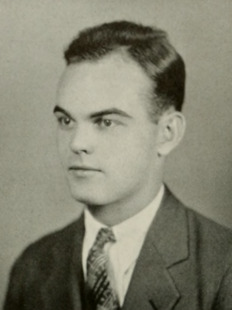 Years at State
Student Body President, 1932-1933
Accomplishments
In a welcome statement to the freshmen class, Wilson emphasized, "Student Government is something more than an organization set up to enforce laws. It is also a group of students who can and do carry onward for the betterment of the college, and work which is of direct benefit to the students in campus life, self control, personal responsibility, and loyalty to the college and student body."
After the campus-dining hall earned the nickname "Bull Hall" due to the disorderly conduct of the students eating there, Wilson called on students to behave accordingly when using the facility. The Student Council suggested that one or two senior students sit at every table to ensure order among the lower classes.