Joshua Reese Bailey
Rocky Mount, NC, native Joshua Reese Bailey served as the twenty-third Student Government Vice President. During his senior year, he was identified as one of the top thirteen students at NC State. Additionally, he was active in Intramural Football, Baseball, and Boxing. He also served on several college councils and committees, including the Engineers Brawl Banquet Committee and the Pledge Dance Committee.
Images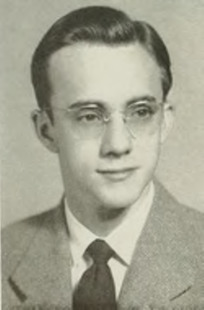 Years at State
Student Government Vice President, 1943-1944
Accomplishments
During Bailey's tenure as vice president, the Student Government took steps to reorganize and streamline its structure. The council decided that each college should have least one representative, and three representatives from each class.