Joseph Keith Gordon
Joseph Gordon actively sought student opinion in all matters concerning Student Government. He contacted students by phone and in person to access student interest before creating unnecessary programs. Gordon claimed that "availability and receptiveness to ideas are essential elements to being a true student representative." Gordon communicated with University administrators to provide them with student feedback. For example, when the University proposed an increase in residence hall rent, Gordon recommended an acceptable increase that students would support. He also opposed the Department of Registration and Record's suggestion to discontinue the use of ID cards, citing their usefulness during athletic ticket distribution. Gordon said the administration was "always ready to listen to consider the opinions of Student Government." Perhaps his ability to communicate student ideas to administrators contributed to the success of his presidential term.
Joe Gordon graduated from State in 1982 with a degree in animal science and in 1986 with a doctorate of veterinary medicine.
Images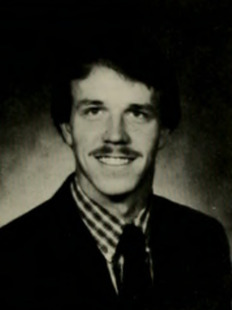 Years at State
Student Body President, 1980-1981
Accomplishments
Gordon successfully utilized telephone surveys to collect student input on proposed Student Government programs and campus activities. He surveyed students about the need for continued Classroom Consumer Reports and introducing a six-week drop period.
Gordon was active in the formation of the Association of Student Consumers. The association handled student complaints. Similar to the association, Student Government established a Consumer Complaint Line where students could call and voice complaints to Student Government representatives.
Gordon supported a University sponsored daycare for the children of students and faculty. He also reactivated the Legal Defense Corporation. The corporation funded students who filed charges against the University.
Currently
Dr. Joseph Gordon is a veterinarian and owner of the Care First Animal Hospital in Raleigh. Dr. Gordon was the youngest veterinarian to be appointed by the governor to the N.C. Veterinary Medical Board, where he served for ten years. Dr. Gordon served as the Board's president for one year. Dr. Gordon's other activities include service on NC State's Alumni Board of Directors and the Foundation for NC State College of Veterinary Medicine. Dr. Gordon and his wife, Debbie, have two children.
Citations
"Community Services." Care First Animal Hospital. Accessed 13 August 2010.
"Our Staff." Care First Animal Hospital. Accessed 13 August 2010.