John C. O'Quinn
According to former Student Body President John O'Quinn, "the role of Student Government is to serve as a voice to the faculty, staff and Trustees." O'Quinn spent most of his presidential term combating student fee and tuition increases including the Board of Trustees' proposed tuition increase. While his campaigns against fee and tuition increases did not result in lowered student fees or tuition, he was successful in garnering student interest in Student Government and in the activities of the Board of Trustees. O'Quinn received criticism from students and the Technician for failing to support a proposed 24-hour visitation policy in three residence halls. According to the Technician, voting against the visitation policy went against students' interests. O'Quinn graduated from NC State in 1996 with dual degrees in chemical engineering and multidisciplinary studies. O'Quinn, a Fulbright Scholar, received Master's degrees from the University of Oxford in the United Kingdom and the Massachusetts Institute of Technology in 1996 and 1997, respectively. Additionally, O'Quinn received his J.D. from Harvard Law School in 2001 where he received the Fay Diploma in recognition for graduating first in his class. While attending Harvard, O'Quinn served as editor-in-chief of the Harvard Journal of Law and Public Policy.
Images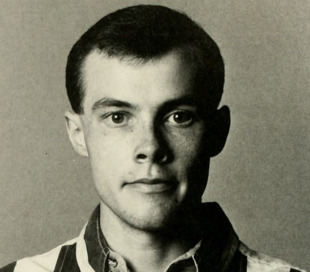 Years at State
Student Body President, 1995-1996
Accomplishments
O'Quinn was extremely vocal in his opposition to a tuition increase proposed by the Board of Trustees. While he was in favor of enhancing and upgrading D.H. Hill Library, he was opposed to raising tuition as a means to fund the library project. O'Quinn wrote a guest column for Technician entitled "Why I'm opposed to the tuition increase" in which he vowed to vote against the tuition increase. After the Board of Trustees approved the $400 tuition increase, O'Quinn proposed three amendments to the notion that all students would pay the tuition increase. Although the Trustees defeated the amendments, students were grateful for O'Quinn's dedication to opposing the increase. Additionally, O'Quinn opposed increased student fees for Carter-Finley Stadium's renovations and increased fees for the University Student Center.
O'Quinn also worked to divide the annual Night Walk into two session, one each semester, and to expand the University's recycling efforts.
Currently
John O'Quinn is currently a partner in Kirkland & Ellis LLP's law office in Washington, D.C. He specializes in litigation, including intellectual property disputes, and commercial litigation.
Prior to his current position at Kirkland, O'Quinn served in the United States Department of Justice as Deputy Associate Attorney General. In 2009, O'Quinn was awarded the Office of the Secretary of Defense Medal for Exceptional Public Service for his leadership "in defending the Department of Defense in lawsuits challenging the detention and trial of enemy combatants captured abroad by the United States Armed Forces." O'Quinn also served as special counsel to the United States Senate Committee on the Judiciary for the nomination of Chief Justice Roberts.
Citations
Technician (22 September 1995, 20 November 1995)
"Professional Profile: John C. O'Quinn," Kirkland & Ellis LLP. Accessed 1 September 2010.