John Alston Anthony
John Alston Anthony was the sixth Student Body Vice President at North Carolina State University. He was very active politically, but only during his last year: in previous years he had been a rising football star, but due to his deteriorating eyesight he switched to politics. Anthony was very active in the engineering community on campus, and became the president for the Engineering Council in 1926. The Engineering Council primarily organized the large engineering fair each year on campus, and during the fair Anthony was given the title of "Saint Patrick," the highest title which could be bestowed upon an engineering student on campus.
Images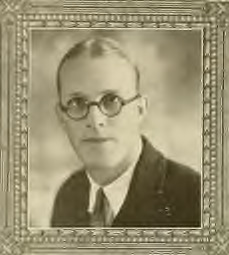 Years at State
Student Government Vice President, 1926-1927
Citations
Agromeck (1927), p109.
"Four Students From Orange Free State Enter State College" Technician Vol. 7, No. 2 (September 25 1926), 1-2.
"Paint Scrubbing Falls Duty of Freshmen Class" Technician Vol. 7, No. 3 (October 3 1926), 5.
"Collegiate Ford Sets New Record" Technician Vol. 7, No. 4 (October 9 1926), 6.
"Engineers Plan Their Fair For St. Patrick's Day" Technician Vol. 7, No. 10 (November 20 1926), 1-2.