Henry Brown, Jr.
Greenville, SC, native Henry "Hal" Brown, Jr., was the thirtieth Student Body Vice President. During his term, he served as one of four NC State delegates to the National Student Association.
Images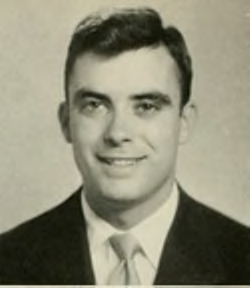 Years at State
Student Government Vice President, 1950-1951
Accomplishments
During his tenure as vice president, Brown advocated for the repair of roads in front of Thompson gymnasium.