Harold Benjamin Pettigrew
Harold Pettigrew campaigned for the presidency with ideas for unique campus programs including "Pastime with the President" and a diversity festival, "Taste of N.C. State." Following his defeat of the incumbent by almost 300 votes, Pettigrew quickly began organizing his administration and creating plans to implement his campaign promises. He strove to make himself accessible to students, particularly freshmen. One of Pettigrew's accomplishments was the establishment of a scholarship endowment. The Wolfpack Student Initiative offered need-based scholarships for students. Pettigrew initiated the endowment during his administration, however it was not established until May 2001, after his term ended.
During Pettigrew's term, NC State's College of Forest Resources was officially renamed the College of Natural Resources. The name change allowed the College to expand its fields of study.
Additionally, Students presented a petition to the Raleigh City Council to show their disapproval of a nuisance-party ordinance. Over 1,500 students signed the petition, which declared the ordinance "does not represent our opinions or interests regarding social gatherings."
Pettigrew ran an unsuccessful campaign for reelection in spring 2001. He graduated from State in 2002 with a bachelor of arts degree in political science. In 2005, he received a master's degree from New York University in urban planning.
Images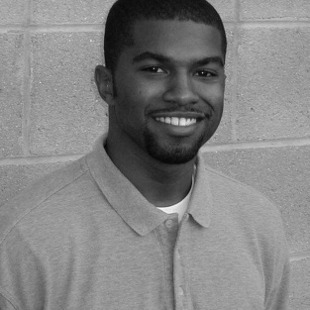 Years at State
Student Body President, 2000-2001
Accomplishments
Pettigrew aided in the success of a campus voter registration drive. In an effort to encourage students to register and vote for the North Carolina bond referendum, which provided NC State with $468 million to improve facilities, Pettigrew attempted to organize a free student concert featuring Nelly. Although planning for the concert failed, Student Government's voter registration drive was successful. Additionally, Pettigrew wrote articles in the Technician encouraging students to vote and traveled around the state with Chancellor Fox to raise awareness of the bond.
Pettigrew also implemented a Diversity Trainers Program. According to Pettigrew, the program trained "students to be on-campus trainers on race, race relations, and diversity issues." Thirty-five students completed the program.
In fulfillment of his campaign promise, Pettigrew's administration organized an on campus festival, "Taste of NC State." In April 2000, the festival debuted with displays of clothing, arts and dancing from diverse community groups.
Currently
Pettigrew became executive director of the Washington Area Community Investment Fund (WACIF) in 2016. He had previously served as the Director of Small Business Development for the District of Columbia.
Citations
Technician (30 March 2000, 6 April 2000, 12, October 2001, 16 November 2001)
"Class Notes." NC State University, College of Humanities, and Social Sciences. Accessed 20 October 2010.