Darryl Demond Willie
During his presidential campaign, Darryl Willie emphasized the importance of an open door policy within Student Government. Following his defeat of the incumbent president by a mere eight votes, Willie declared, "I'm excited to get out and help make the University a better place." He proved himself as a campus leader following the September 11, 2001 terrorist attacks. Willie and Student Senate President Michael Anthony issued a joint statement calling for students to treat all campus groups with respect. The statement read, "In our campus community there are those who, at this very moment, fear for their lives. They are students from Arab nations that attend this university . . .These students are Americans. They grieve, too." Additionally, while speaking at the "Students Unite" campus rally Willie stated, ". . . I am ashamed that we have students that even for a second feel scared. I pledge . . . to make this university a safe haven for everyone that calls this home." Willie also demonstrated his leadership abilities in other aspects of Student Government. As a member of the Board of Trustees, Willie voted against the Board's $400 campus tuition increase. In addition to serving as the student body president, he was voted Leader of the Pack and Resident Advisor of the Year in 2000.
Willie graduated from State in 2002 with a degree in textile and apparel management. Following graduation, he traveled to Mississippi as a elementary teacher in the Teach for America program. Willie received his master's degree in college student affairs administration.
Images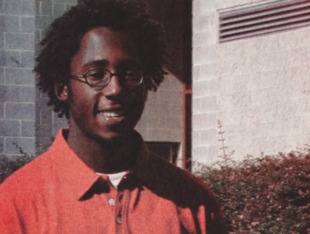 Years at State
Student Body President, 2001-2002
Accomplishments
Willie's emphasis on Student Government visibility and accessibility led him to establish "Visibility and Accessibility Outposts" and forums. In addition to his Brickyard outposts, Willie attempted to reach out to students by visiting off-campus student housing to answer students' questions and to hear concerns. Willie also served food in Fountain Dining Hall with other Student Government leaders to highlight his administration's accessibility to students.
Student Government leaders met with campus administrators to revive the athletic ticket campout tradition. Willie commented on the importance of the campout stating, "Basically, this is a big tradition that has fallen off since the last campouts [2 years ago]. We wanted to bring it back for spirit purposes." Administrators allowed campouts to continue following the implementation of new campout restrictions.
Willie also implemented new homecoming week programs including "Wear Red, Get Fed," which is still a popular homecoming program.
Citations
Technician (29 March 2001, 16 April 2001, 12 September 2001, 18 September 2001, 20 September 2001, 25 February 2002)
"Beyond the Belltower," NC State University, Homecoming 2009, accessed 20 October 2010.