Cornelius Stickley Tucker
As NC State's seventh student body president, Cornelius Stickley Tucker sought to improve the life of students on campus. Tucker was the first president to major in industrial management. As president, he helped eliminate running the gauntlet as a form of punishment for freshmen and ran what students considered an effective Student Council. Tucker was interested in working with the Southern Federation of College Students, and lobbied to have the organization hold their 1929 meeting in Raleigh.
Images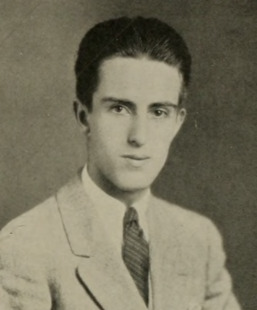 Years at State
Student Body President, 1927-1928
Accomplishments
Tucker completed a survey in 1928 which investigated any correlation between lower grades and car ownership, however he determined that there was no link whatsoever. In the late 1920s, some colleges and universities forbade students from owning cars because administrators thought that owning a vehicle would "lower the scholarship" of students.
Tucker helped abolish the gauntlet as a system of punishment for freshmen in early 1928, convening a session of the Student Council to resolve the issue. "Running the gauntlet" was a system of punishment used against freshmen who committed infractions on campus and is mentioned as being used several times in official government administrative records.
Citations
"Physics Department Investigates Light" Technician Vol. 8, No. 8 (November 12 1927), 1.
"Two College Professors Solve Mystery of Brown Mt. Light" Technician Vol. 8, No, 11 (December 3 1927), 1.
"Students To Have Mail Deliveries To Dormitories" Technician Vol. 8, No. 13 (January 14 1925), 1.
"Car Owner Average on Par With Student Body" Technician Vol. 8, No. 14 (January 21 1928), 1.
"Gauntlet Abolished Here by Student Body Vote" Technician Vol. 8, No. 16 (February 4 1928), 1.
"Tucker and Albright Will Attend Southern Federation Meeting" Technician Vol. 8, No. 26 (April 14 1928), 1.