Blas Phillip Arroyo
While campaigning for Student Government president in spring 1977, Blas Arroyo promised he would make "a sincere effort to work in a positive direction to provide student services which give tangible results." The "tangible results" Arroyo hoped to achieve included the development of a new honor code and the implementation of a program to reduce the towing of illegally parked vehicles. During his administration, Arroyo implemented beneficial programs for students, including a new plan for residential telephone service billing. Arroyo graduated from NC State with a degree in pulp and paper technology in 1978. Arroyo also received a J.D. from Washington and Lee University in 1981.
Images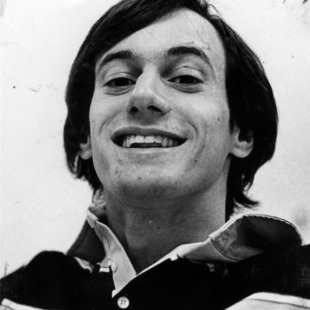 Years at State
Student Body President, 1977-1978
Accomplishments
Arroyo continued the efforts of previous student body presidents by pushing for a law that would legalize the sale of alcohol on college campuses. In 1978, he lobbied before the NC General Assembly and attempted to find sponsors for an alcohol bill.
In response to the arrest of two students for scalping ACC tournament tickets and the increase in scalping rates, Arroyo requested the Student Senate Athletics Committee to investigate the creation of an anti-scalping statue.
Arroyo supported a Student Senate bill that proposed increased standards for graduating with honors. Chancellor Thomas approved the Senate's proposal and increased the grade point average for honors graduates.
Staying true to his campaign promises, Arroyo lobbied for the administration to include a telephone in the cost of dorm rent. Chancellor Thomas approved the change and residence hall rent increased from $210 to $235 a semester to adjust for the inclusion.
Currently
Arroyo is a partner of Alston & Bird law firm office in Charlotte, NC where he is a member of the Intellectual Property Litigation Group and specializes in patent rights. Arroyo is a member of many organizations including the Technical Association of the Pulp and Paper Industries and the Intellectual Property Section of the American Bar Association. Additionally, Arroyo serves on the board of directors of the Goodwill Industries of the Southern Piedmont.
Citations
Technician (18 March 1977, 3 March 1978)
Alston & Bird. "Blas P. Arroyo." (accessed 15 July 2010).