Billy Barnes Oliver
Billy Barnes Oliver, a World War II Navy veteran, served as NC State College's student body president while working part time at WRAL to provide for his wife and child. As a student, Oliver was active in many campus organizations including the N.C. State College Athletic Council, the Publications Board, and the Consolidated University Student Council. While campaigning for the presidency, Oliver announced his plans to improve student parking lots, to secure additional improvements at Vetville (including methods of garbage disposal), and plans to create a program for freshmen student counselors. As president, Oliver fought to ensure that students facing cheating allegations received fair trials. In February 1954, Oliver was named the Outstanding Senior in Engineering at the 20th Annual Engineer's Ball. Only months later, Oliver received the 4th Annual Outstanding Senior Award from the Blue Key honor society at the junior-senior ring dance. Oliver graduated from NC State College in 1954 with a degree in electrical engineering.
Images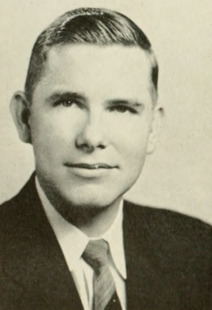 Years at State
Student Body President, 1953-1954
Accomplishments
Oliver submitted a report to Campus Government outlining the need for allowing students accused of honor code violations the opportunity to a fair trial. Oliver opposed professors assigning students an "F" without allowing students the ability to defend themselves.
In December 1953, Oliver addressed approximately 2,000 high school juniors and seniors at State College's annual High School Day. Oliver declared that State students were "extremely proud of what State College has done lifting the standards of technical education to new heights."
Campus Government altered the rules regarding student tickets to athletic events. The new rules allowed students' wives the ability to use their husbands' unused tickets to gain entrance to athletic events. Students welcomed the changes.
Citations
Technician (24 April 1953, 20 November 1953, 26 February 1954, 17 May 1954)